Readathon Success!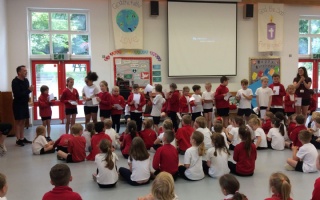 This term we took part in a 'Readathon' to raise money for the charity 'Read for Good'!
Children at St John's First School raised over £100 in a 'Readathon' to help raise money to support reading for children in hospital provided by the charity 'Read for Good'.
Read for Good provides a regular supply of brand new books along with storyteller visits to brighten up the days of children in all of the UK's main children's hospitals. For children in hospital, books and stories are particularly important – they comfort, distract, reassure and entertain.
Well done everyone who took part. The money raised will certainly help to make a difference!