Virtual Open Evening - 2020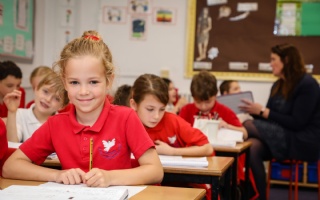 This year, due to COVID-19 restrictions we are unable to host visits to the school.
This is a real disappointment as it is normally an opportunity for you to see a range of activities across our school, receive information and is an opportunity for you to meet us in person and feel the energy of our school. This year we will be providing a range of online opportunities which will help you learn more about our school. Please see the poster at the bottom of this page for further details.
Click here to see our prospectus.
We recognise that it may be necessary to have a one-to-one conversation with a member of staff. If this is something that you think you need, please contact the office via email: office@stjohnswimborne.net.
Open Evening Videos:
Apply for a school place:
To apply for a reception place to start September 2021, please click here. The closing date for applications is 15th January 2021.